Chromium copper is a heat treatable, corrosion resistant alloy which combines high electrical conductivity with high strength. It is used in applications such as resistance welding electrodes, seam welding wheels, switch gears, cable connectors, circuit breaker parts, molds, spot welding tips, and electrical and thermal conductors that require strength.
Chromium Copper Product Selection
C18000 Copper Chromium Nickel Silicon (CDA 180)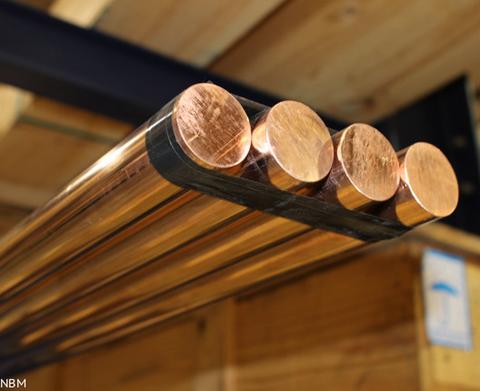 RWMA Class III
Economical high strength, high conductivity copper base alloy. It is a heat treatable copper base alloy and its excellent properties are obtained largely through heat treatment. Its properties combine high hardness, strength and wear resistance with relatively high electrical and thermal conductivity.
Typical Uses for C18000 Copper Chromium Nickel Silicon:
INDUSTRIAL: Resistance Welding Tips, Resistance Welding Wheels and Fixtures, Stud Welding Collets and Tips, Sprue Bushing, Cavities for Injection Molds, Hot runner Systems for Injection Molds, Welding Dies for Wire and Flash, Blow Pins, Pinch Offs, Mold Cavities for Bold Molds, Blow Pins, Pinch Offs, Mold Cavities for Bold Molds, Cores, Core & Ejector Pins for Injection Molds, Plunger Tips for Metal Die Casting Machines, Heat Sink Inserts in Steel Plastic Molds
Sizes Available From Tremor Alloys
SOLID BAR: 1/2" - 21" diameter
Other Forms and Shapes Also Available.
C18150 Copper Chromium Zirconium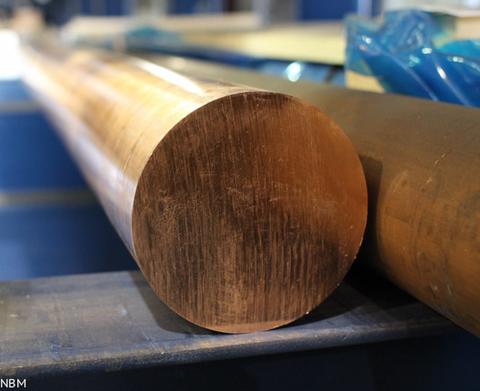 RWMA Class II
Used extensively for cap style resistance welding electrodes. Evidence suggests that it can provide less sticking and resist deformation longer than its copper-chrome counterpart in some specific situations.
Typical Uses for C18150 Copper Chromium Zirconium:
CONSUMER: Pencil-type & Light Soldering Guns: Tips, Rod Extensions
ELECTRICAL: Resistance Welding Electrodes
INDUSTRIAL: Welding Electrodes, Welding Wheels, Tips and Rod Extensions
C18200 Chromium Copper (CDA 182)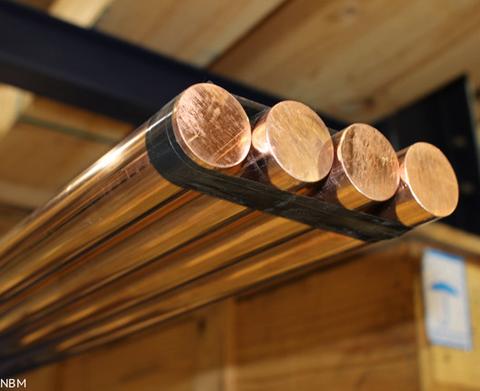 RWMA Class II
Used in resistance welding machine electrodes, seam welding wheels, electrical switch gear, electrode holder jaws, cable connectors, current carrying arms and shafts, circuit breaker parts, arcing and bridging parts, grid side rods in electron tubes, molds, spot welding tips, flash welding electrodes, electrical and thermal conductors requiring greater strength than copper, switch contacts.
Typical Uses for C18200 Chromium Copper:
CONSUMER: Pencil-type & Light Soldering Guns: Tips, Rod Extensions
ELECTRICAL: Switch Contacts, Electric Motor and Generator Components, Contacts, Wire, High Temperature, Semi Conductor Bases, Parts for Electronic Devices, Cable, Connectors, Thermal Conductors Requiring Greater Strength than Copper, Switch Gears, Electrical Connectors, Electrical Conductors Requiring Greater Strength than Copper, Arcing and Bridging Parts, Circuit Breaker Parts, Electron Tube Grid Side Rods
INDUSTRIAL: Seam Welding Wheels, Electrode Holder Jaws, Flash Welding Electrodes, Plastic Mold Components, Resistance Welding Machine Electrodes, Flash Welding Electrodes, Current Carrying Shafts and Arms, Wear Plates on Heavy Equipment, Heat Sinks, Structural Parts, Spot Welding Tips, Molds
CuCrZr Copper Chromium Zirconium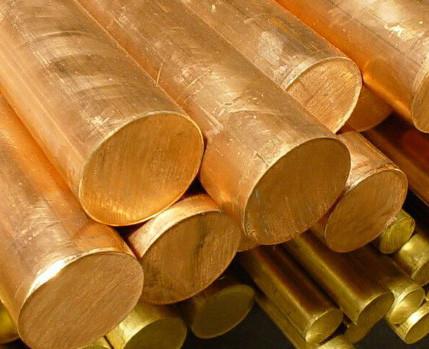 RWMA Class II Used extensively for cap style resistance welding electrodes. Evidence suggests that it can provide less sticking and resist deformation longer than its copper-chrome counterpart in some specific situations.
Typical Uses for CuCrZr Copper Chromium Zirconium:
CONSUMER: Pencil-type & Light Soldering Guns: Tips, Rod Extensions
ELECTRICAL: Resistance Welding Electrodes
INDUSTRIAL: Welding Electrodes, Welding Wheels, Tips and Rod Extensions